Hate Crime Awareness Week
National Hate Crime Awareness Week
13-20 October 2018
Across North Worcesteshire the North Worcestershire Hate Incident Partnership helped deliver a number of activities to raise awareness of how to recognise a Hate Crime and encourage members of the public to report incidents whether they are a victim, a witness or third party.
Hate Crime Awareness Conference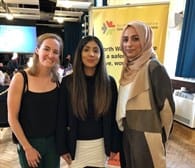 The North Worcestershire Hate Incident Partnership organised an event on Friday 19th October with celebrity guest speakers sharing personal experiences of hate crime or someone they know who has experienced a hate crime and how it made them feel .  As well as this message, the conference showed the 'perceived difference' that people get judged for, show how these ' perceived differences' should be celebrated and emphasised that anyone can achieve anything.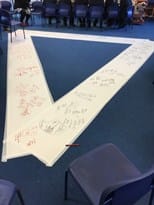 Here are a few of the other activities we instrumented:-
Safer Wyre Forest funded and co-ordinated workshops with King Charles 1 High School engaging with Year 8 students on recognising a hate crime, the effects and how to report a hate crime. 

Worked with KDYT (Kidderminster & District Youth Trust) in raising awareness through a poster competition and KDYT had discussions throughout the week with their various clubs and are currently working on a project with their Flannel Group.  The winner of the competition was announced via the KDYT social media channels.
Community Ambassadors raised awareness in their high schools via tutor time and information stands during lunch times (King Charles 1 School and Wolverley CE Secondary School).
Our Wyre Forest Community Ambassador were involved in making a film speaking about hate crime and where young people can go for help and support.  It is part of the #TeensSpeakAbout series, made in partnership with Connecting Neighbourhoods cic.  They can be viewed on the Community Ambassador You Tube Channel
#ManagingHarm
As part of this project delivering safety workshops to Year 9 pupils, hate crime is included.  This year in Wyre Forest we worked with The Bewdley School educating and informing them about hate crimes and distributed, 150 "report hate crime" wristbands to the students.