Alongside partner agencies, a successful pilot workshop called #TellSomeone was delivered at Stourport High School. 
Organised by PCSO Pat Roberts of Wyre Forest Safer Schools and Jeannette Lane from Safer Wyre Forest (North Worcestershire Community Safety Partnership), a number of Year 9 Stourport High School students took part in four interactive workshops explaining county lines, knife crime, child sexual exploitation and the consequences of their actions.  The aim was to improve their knowledge so they can avoid putting themselves at risk, despite what initially appears as tempting and rewarding.
The feedback from attendees was extremely positive with comments such as "the workshops were made interesting, fun and interactive and the energy put in to deliver them was reflected in the response of the students." One student commented that "people carry knives for protection but never considered the possibility of being stabbed with their own weapon."  Another said "they didn't realise the consequences of mixing drugs."
The Community Ambassadors from Stourport High School, Baxter College, Bewdley School, King Charles 1 School and Wolverley CE Secondary School also attended.  Over the coming months they will be helping to set this up in their school to further educate the students so they can make informed choices.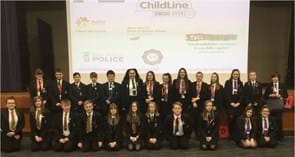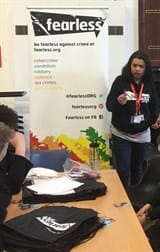 ---