Community Ambassadors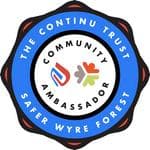 Take a look at our new Community Ambassador website on www.communityambassadors.org.uk and You Tube Channel
Now in our fifth year, around fourty enthusiastic Year 10 students from five schools across the area have agreed to undertake a year of events and programmes, that started in September, sharing positive messages with their peers in school and the wider community about safety, citizenship, wellbeing and health.
In order to prepare for their new role as "Community Ambassadors" the students spend the day at Wyre Forest House in Kidderminster where they are trained in research, presentation and interpersonal skills.
The role involves delivering assemblies, presentations and information to their peers around issues like personal safety, anti-bullying, healthy relationships and tackling crime. The training is delivered by Jeannette Lane of Safer Wyre Forest and focuses on how to present ideas clearly and persuasively to a wide range of audiences.
The programme, funded by the West Mercia Police and Crime Commissioner, is managed by Safer Wyre Forest (part of North Worcestershire Community Safety Partnership), which promotes safer living, working and visiting in the Wyre Forest.

The schools involved in the programme are Baxter College, The Bewdley School,  King Charles 1 School, Stourport High School and Wolverley C of E Secondary, Hagley Catholic High School and Haybridge High School,
Community Ambassador Investiture
The new Community Ambassadors were formally launched and inducted at the Young Citizenship celebration evening in July at Kidderminster Town Hall by the Deputy West Mercia Police and Crime Commissioner, Tracey Onslow.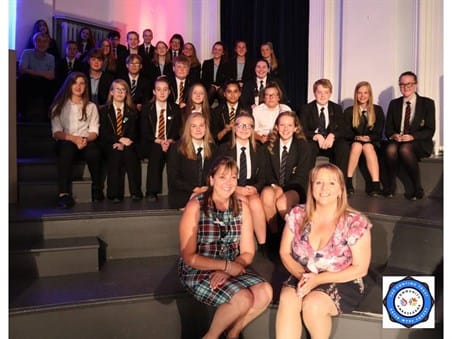 Community Ambassadors Training Day June 2018
Training was given to our cohort of students in preparation for their role in September 2018 as Community Ambassadors.  The training showed them how to gather information, how to prepare and deliver a campaign and the tools they would need to help them in presenting in assemblies and tutor groups.  The Community Ambassadors all enjoyed working together from other schools, sharing ideas and were looking forward to their role.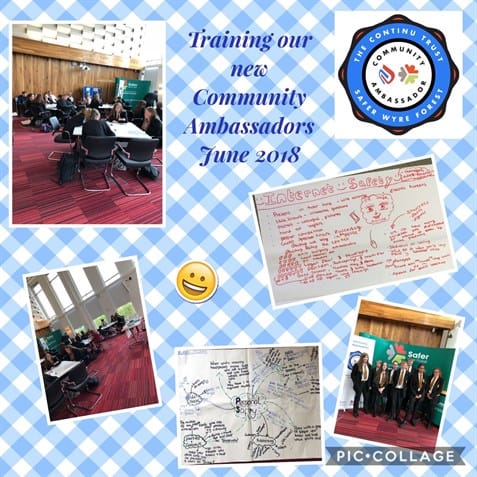 Community Ambassador project wins Suzy Lamplugh National Personal Safety Award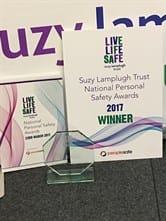 The Community Ambassador Project scooped the "Young Persons Safety Award" in the Suzy Lamplugh National Personal Safety Awards 2017.
The Awards celebrate and recognise the hard work of individuals and groups who, through their work and commitment to personal safety, make a real contribution to keeping people safe.