Internet Safety
Top Tips for Parents
Keep in the know about e-safety and follow the 5Ps for parents.
Positive - Stay positive about social networking sites. Strike a balance between educating children to behave safely and trusting them to get on with it.
Privacy - Make sure children know how to use privacy settings. Explain the importance of keeping information private and not sharing everything with everyone. Check they know all their online friends. If they don't, delete them.
Photos - Check that any photos posted are suitable. Photos can easily be copied, changed or circulated. They can potentially stay online forever.
Postings - Establish ground rules about what is and isn't acceptable to say - about themselves and others.
Knowledge - Speaking in coded language has been used for years by teenagers trying to hide something, or communicating in their own way.
These terms come and go, becoming out of date or appearing out of nowhere quickly, and some expressions that are cool in one part of the country may be considered outdated in another. Check this latest list out.
Parents - Encourage children to tell you about inappropriate contact that makes them feel uncomfortable. Offensive images or messages can be reported to the police via the Child Exploitation and Online Protection Centre website: www.ceop.gov.uk/reportabuse
Non Techy Parents - Specifically for parents that are somewhat daunted by tech and the ever-changing complexities of the internet.  An easy-to-read guide that will bring you up-to-date with the latest fads and services online with an emphasis on helpful child safety tips. 
Websites - There are many websites out there that offer great advice on internet safety for young people and parents, check out these ones:-
Teach Your Children The SMART Rules
The SMART rules have been written especially for children to remind them how to stay safe online. You can help by going through these rules with your children to ensure they understand them.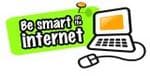 Safe - Stay safe by being careful not to give out personal information to people you are chatting with online.
Meeting - Meeting someone who you have only been in touch with online can be dangerous. Only do so with your parents' permission and only when they can accompany you.
Accepting - Accepting emails, instant messages or opening files and pictures from people you don't know or trust can lead to problems - they may contain viruses or nasty messages!
Reliable - Information you find on the internet may not be true, or someone online may be lying about who they are.
Tell - Tell your parent, carer or an adult if someone or something makes you feel uncomfortable or worried, or if you or someone you know is being bullied online.
Make sure your kids are cyber safe, cyber smart! - Get SMART and download the poster! or this leaflet advising how you can support your children on the internet
What can you do to keep safe in chat rooms online?

Websites like Facebook, Instagram, Snapchat and Twitter
are really popular as places for people to chat to friends and meet new ones but you can't always be sure who you're speaking to. There are things that you can do, though, to use chatrooms safely. For example;
Don't thgive out any personal information like your full name, address or school name.
Remember that people you meet over the internet might not be who they say they are. Some adults may pretend to be children and try and persuade young people to meet with them.
If situations online become hostile or provocative don't respond to them, log off and surf elsewhere.
Sexting
'Sexting' is an increasingly common activity among children and young people where they share inappropriate or explicit images online or through mobile phones. It can also refer to written messages.
As a parent, it is important to understand the risks so that you can talk to your child about how to stay safe and what to do if they ever feel scared or uncomfortable.
'Sexting' is the exchange of self-generated sexually explicit images, through mobile picture messages or webcams over the internet.
Young people may also call it:
Cybersex
Doxing
Sending a nudie, picture or selfie.
'Sexting' is often seen as flirting by children and young people who feel that
it's a part of normal life.
ChildLine and the Internet Watch Foundation (IWF) are joining forces to ensure young people of 17 years and under know where to turn to get sexually explicit images removed from online.
In a ChildLine survey of 13-18 year olds:
60 per cent said they had been asked for a sexual image or video of themselves
40 per cent said they had created an image or video of themselves
25 per cent said they had sent an image or video of themselves to someone else
Check out this website which gives additional advice on sexting, potential consequences and how to protect yourself.
Sexual images and videos received and sent by strangers - Over half of the young people surveyed by ChildLine said they had received a sexual photo or video, most received them from a partner but a third received them from a stranger. Whilst most said the image went to a boyfriend or girlfriend, a third said they sent it to someone they met online but didn't know in real life and 15 per cent said they had sent it to a total stranger.
ChildLine committed to tackling increasing trend of sexting. Since NSPCC commissioned research uncovered a worryingly increasing trend for 'sexting' and a fear amongst young people of turning to adults for help when things go wrong, ChildLine has been committed to providing young people with support to tackle the issue.
ChildLine will work with the IWF when explicit online image is reported by:
ChildLine will request verification of the name and date of birth of the young person pictured by
• obtaining scanned copies of official photographic ID, or
• verification from a school, social worker or police liaison officer.
If it is necessary to seek verification of age without photographic ID, the reason for this request will remain confidential.
ChildLine will complete an IWF referral form including a link to the image or video to be removed. Reports made to the IWF are confidential.
On receipt of the referral form, the IWF team assess the report against UK law.
IWF contacts the police and either the hosting company or relevant global hotline to ensure the online image is removed.

What is Zipit?
Zipit is ChildLine's first ever app, available for Android, Apple and BlackBerry smartphones (and iPod touch). It's free to download.

    
Keep it private!
Did you know that if you don't restrict your privacy settings, the whole world can see your Facebook profile, view your pictures and even see what's on your wall? Have you ever stopped to think what the consequences might be of giving out lots of personal information about yourself to people you don't know?
If you've never given it any thought before, you're not alone. Many people don't realise the level of information they are giving away freely on social networking sites and some aren't even aware that there are privacy settings.
Aside from suffering from potential embarrassment (would you really want your mum or your boss to see all those photos of you?), you could be making yourself vulnerable to crime - fraudsters welcome such an open invitation to your personal details - while children's information could be used by sex offenders.
Take time to review your privacy settings on any social networks you use - you will be able to specify exactly who can see your profiles, photos, status updates and other information. We recommend restricting your profile information to only be seen by people you actually know.
For example, in Facebook, you can alter the settings by clicking on the 'Account' menu in the top right of the screen and selecting 'Privacy Settings'. You can alter who sees each bit of your Facebook profile and posts.
It's good practice to check back every so often to make sure that your settings haven't changed - often when social networks update their privacy settings, they will default to allowing everyone to see everything, no matter what your settings may previously have been.
You can find out more about Facebook's privacy settings at: www.facebook.com/help/?page=419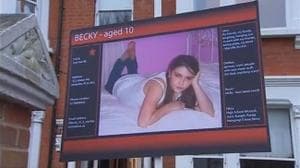 You wouldn't put up a sign outside your house with all your personal details on it, so why make them available to all on social networking sites?
What can you do to keep safe when shopping online?

The internet has already established itself as a worldwide market place where you can buy pretty much anything you want. But lots of people are still not sure how safe it is to use credit or debit cards while shopping on-line so here are some tips;
Always use secure sites when shopping online. Look for the padlock symbol.
Always confirm delivery guarantees and check the return and refund policy.
Always keep back ups and printouts of all online documentation.
Never disclose your card or bank details as proof of identity or age.
Only transmit your financial details by secure email i.e. through a secure website or encrypt the message.
Always check bank statements carefully for discrepancies. If you find transactions you haven't made, contact the retailer and your card issuer as a matter of urgency.
How to keep your passwords safe?

We are often asked these days to create a password that will allow us to log onto websites, do our banking on line or set up an on-line shopping account. Here are some tips for password safety;
Don't ever write your password down;
Never share your password with anybody;
Make sure no two passwords you use are the same;.
Use a combination of upper and lower case letters, numbers and punctuation;
Avoid entering your password into a computer that isn't your own;
Change your password at least every 4 months.